Membership Cards
Control Group members gain free and exclusive access to our unique, digital, participant ID and ICE cards. These cards demonstrate that you are a member of the Control Group and help you to assert your right to bodily autonomy. You can choose to help fund the running of the Control Group by becoming an Associate member. This enables you to order physical copies of your digital cards to carry with you wherever you go.
What do our members have to say about us?
"Doing empirical research about things that affect our lives, building mutual trust and contributing our best qualities are the most important things we can do to co-create a better world. That's what we do. I love being a member of Control Group Coop." - Parmjit
"Thank you for your support during the hardest time which was when all carers like myself were being forced to choose between our jobs or the jab, the Control Group Card actually kept me safe once shown to my employers. I'm sticking with you." - sandithegreat01
"You gave me back my sovereignty. Being part of this group is amazing, your work will prove invaluable for the future of Humanity. It is fantastic to be part of a global community of like minds [...] I am so thankful for all your help and support." - Linda
"Absolutely fantastic supportive & professional organisation, providing a much needed service to collect a balanced, unbiased set of health records from the public, following the recent period of experimental trials of vaccines. They are providing a vital service for anyone to access. I highly recommend them." - Jo
"Fantastic work on behalf of people. Ethical and using their knowledge to truly contribute to the wellbeing of citizens. So grateful for the work you do." - Andrea
"Control Group Cooperative has provided a great emotional and psychological support to me and my family during the past three years. The rigorous, scientific based foundation of this team work is highly commendable. Well done Control Group!" - Lucia
"The CGC community are intelligent, critical thinking people from all walks of life [...] a big BIG thanks to the founders, staff and the various volunteers for both having the clear vision to see what was needed and the willingness and ability to then step up to the plate and actively create it." - Ivan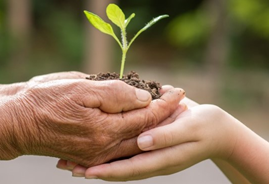 Your Health
The pandemic era has shown the extent to which the public have - and continue to be - let down and experimented on by a corrupt pharmaceutical industry.
Health needs to be in the hands of the people, not those who seek to over-medicalise and profit from disease. We begin by reclaiming our health records and reasserting our right to informed consent.
The Control Group was established to start this process.
Your Data
The Control Group is asking for health information in order to provide insights into how health has changed since the start of the pandemic. By contributing anonymised data about your wellbeing and lifestyle choices, you will be helping to establish the safety and efficacy of pharmaceuticals, like the COVID-19 vaccine.
Our insights will provide a window into - what appears to be - the rise in serious health conditions around the world, and help identify the causes that may lie behind them.
It is time to demand accountability from those in charge of Public Health.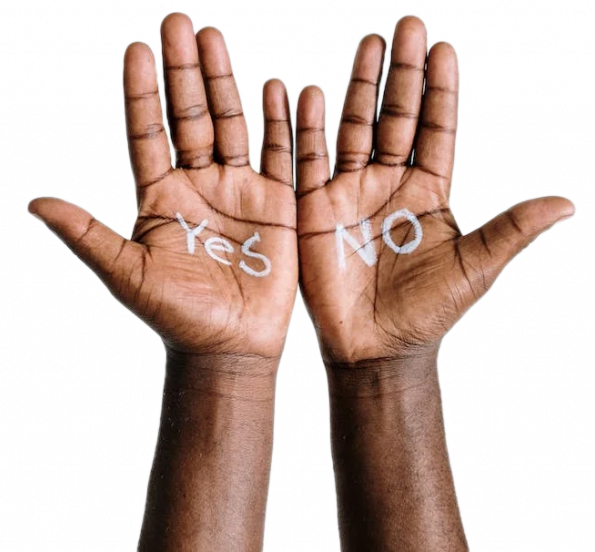 Your Choice
Feelings of betrayal towards 'Big Pharma' are high which is why the Control Group is working outside the medical establishment. The Control Group is solely owned and funded by its members, meaning that any insights produced are unbiased by corporate greed.
You control the information you put into the database, and the Control Group commits to never selling on your data.
Health is for all us - it's time to take back control.
Scientific Committee
Any research project involving participants is obligated to have a team of non-partisan individuals attached to review and approve the project's methodology and ethical conduct. Control Group Cooperative Ltd. has its own independent Scientific Committee whose members represent a cross-section of the medical and health establishment, with differing expertise, experience, and differing views on the subject(s) being studied. The Scientific Committee are responsible for ensuring the rights of the participants entering into the study are upheld and protected by regularly evaluating the study's protocol.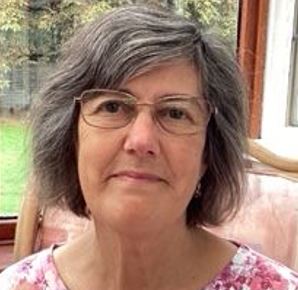 Dr Ros Jones
MBBS, MD, FRCPCH
Dr Jones is a retired NHS Consultant Paediatrician with a special interest in neonatal intensive care and paediatric HIV. She has published 30 peer-reviewed articles including being lead author on an international multicentre trial. She served on the Advisory Committee of the National Perinatal Epidemiology Unit and on the Education & Training committee of the RCPCH. An active member for many years in the British Perinatal Trials Group, she was also involved in reviewing NICE guidelines alongside some time editorial work.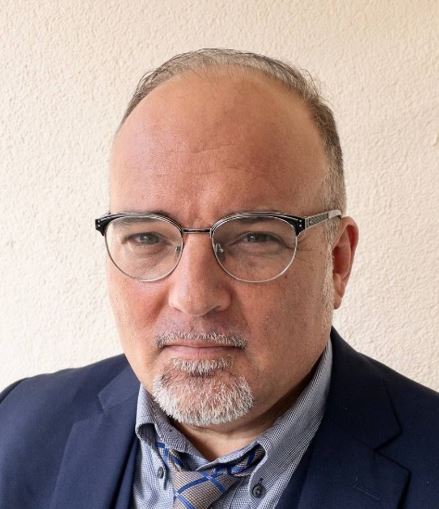 Dr Curtis Nordstrom
Curtis Nordstrom is an American physician working in Switzerland, training in Psychiatry and General Medicine. In addition to his medical degree he holds a master's degree in Health Promotion and a bachelor's degree in German Language and Literature. His current clinical focus is on trauma therapy and EMDR, depression, and anxiety. Curtis also has a special interest in nutritional and PEMF treatments for somatic and psychiatric maladies. He is a member of Aletheia, a group of Swiss health professionals focused on medical freedom. Before medical school Curtis served as a Hospital Corpsman (field medic) with the US Marine Corps infantry. He is married and the proud father of two lovely daughters.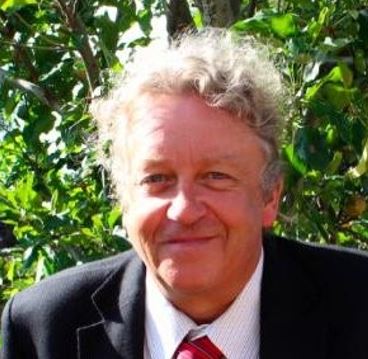 David Seedhouse
David Seedhouse is the creator of the DPN: https://deliberativepractice.com/. David's mission is to promote deep thinking and clear communication about the social issues that affect us all - by using the internet for structured, tolerant democratic engagement. Before running the DPN David was Professor of Health and Social Ethics at Auckland University of Technology for eleven years and Professor of Health Care Analysis at Middlesex University, UK for three years. He is currently Professor of Deliberative Practice in the School of Pharmacy at Aston University in Birmingham, UK. David has written 17 books including Health: The Foundations for Achievement, Ethics: The Heart of Healthcare, Using Personal Judgement in Nursing and Healthcare and Health Promotion: Philosophy, Prejudice and Practice – three of which have had further editions. For several years he was a best-selling Wiley author on their medical list. David was also founding editor of the international journal Health Care Analysis, which he edited for 7 years.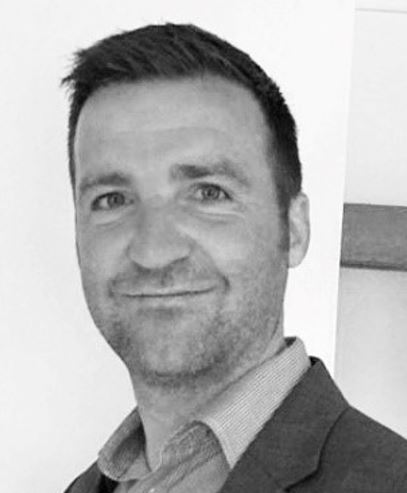 Dr David Cartland
MBChB, BMedSci
Dr David Cartland is a fully qualified doctor and GP. His First-Class Honours degree in Biomedical science included a year of specialist immunology and microbiology/virology training including statistical analysis. Between his two degrees Dr Cartland worked for a year in the angiogenesis research group at the University of Birmingham and he is a published author in angiogenesis research; he is a General Practitioner with some fourteen years' experience.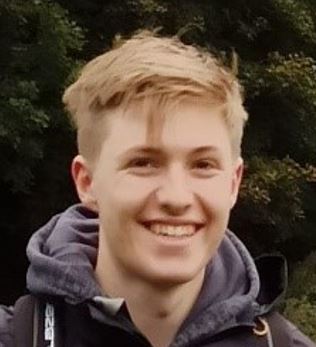 Tom Shaw
Dental Student
Tom is a dental student based in Newcastle-upon-Tyne, UK. He joined the Control Group Committee to help ensure that vital work in understanding the impact of Covid-19 jabs is done in an ethical and moral way; something which has been sadly lacking in many other areas of the Covid-19 response. When he's not looking in people's mouths, covering his bills or comprehending the state of the world, you can find him playing music, taking long hikes or (occasionally) enjoying a game of badminton.
Dr Jon Rogers
MB ChB (Bristol)
Dr Jon Rogers MB ChB (Bristol) is a retired NHS General Practitioner. He has been a Bristol City councillor with an interest in evidence based medical, social and environmental practices. He is also a director of the UK Medical Freedom Alliance.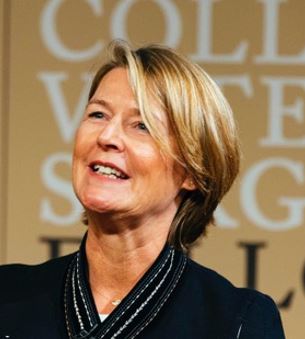 Myra Forster-van Hijfte
Veterinary Surgeon
Myra is a Veterinary Surgeon, Diplomate of the European College of Small Animal Internal Medicine, and a Fellow of the Royal College of Veterinary Surgeons. She has been active in the veterinary sector for more than 35 years and has published and lectured both nationally and internationally. She is currently studying for a Masters in One Health. One Health is an approach that recognises that the health of people, animals and environment are closely interlinked and that close collaboration between these disciplines is essential.
Working Together
Only by embracing change and working alongside others who share our vision, can we hope to shape the future and create the world we want to live in, and the legacy we want to leave our children.