What will you be joining?
The Control Group is a health institute working to establish the safety and efficacy of pharmaceuticals, like the COVID-19 vaccine. Established 2021, the Control Group developed a comprehensive health survey with the ambition of providing the long-term 'control group' data that developers of the COVID-19 vaccines failed to collect, and identify emerging patterns of disease in the post-pandemic era.
The Control Group is a citizen-led initiative meaning that the project is both run by and funded by ordinary people, and not Big Pharma. Our ethos is that health and wellbeing solutions should be unbiased by corporate profit.
Individuals and families from all over the world volunteer their anonymized health data to help us provide insights to independent researchers about what is going wrong – and what is going right! - with our health in the 21st century.
This is where you come in!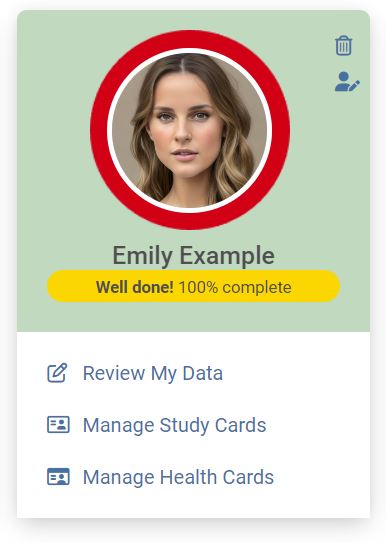 What we need from a participant:
The Control Group and its study is open to everyone, regardless of age, location, medical history -- vaccinated or unvaccinated.
On signing up, you will be asked a few basic questions, such as your sex, body type, approximate location, and your basic lifestyle choices, to establish a profile of you.
You are then free to add as much information as you would like about your health and wellbeing, be it; your health conditions, your vaccine history, surgeries, medications & supplements, or choice of diet! It's your data and your choice. The more details the survey has, the better insights we can provide into what is happening to our health and sense of wellbeing. As part of our commitment to independent, unbiased research, your data will never be sold on.
Once a month you will be asked to login to confirm that your record is up to date and that nothing has changed. If something has changed or you would like to add more detail to an existing data entry, you can login and edit your record at any time.
Benefits of being a participant:
As well as having your own comprehensive health record stored all in one place, our participants benefit from access to our two bespoke digital IDs; the Health Card and the VCG Card.
The Health Card is an In Case of Emergency (ICE) card. You are able to programme your card to show the health information you would want a first responder to see, including any; illnesses, allergies, medications, emergency contacts and advanced medical decisions you have made.

The VCG Card demonstrates that you are a participant in the Control Group survey. It expresses your desire not to be vaccinated (or vaccinated any further) and has been used by existing participants to continue to live a normal life during the pandemic era.
In being a member of the Control Group, you are contributing to an era-defining mission that will impact the future of health for generations to come.
Register now
Learn more about the study